If you are using the latest version of the Windows operating system – Windows 11, you might be overwhelmed by the number of visual changes it has introduced. Windows 11 looks a lot more polished than Windows 10, and it actually looks great.
Along with the visuals, you also get a redesigned Start menu, new icons in File Explorer, rounded corners in Windows, and more. If you're using Windows 11, you might have noticed that the operating system automatically hides the scroll bar for apps that aren't actively in use.
Microsoft did this to save battery and speed up the device, but many users prefer to see the scrollbar all the time. So, if you are among those who want to show scrollbars on Windows 11 all the time, you might find this guide very helpful.
How to Always Show Scrollbars on Windows 11
In this article, we will share a step-by-step guide on how to always show scrollbars on Windows 11 operating system. The steps will be simple; just follow them as we have indicated below. Let's check.
1. First, click on the Windows 11 Start button and select Settings. You can also press the Windows Key + I button on your keyboard to directly launch the Settings app.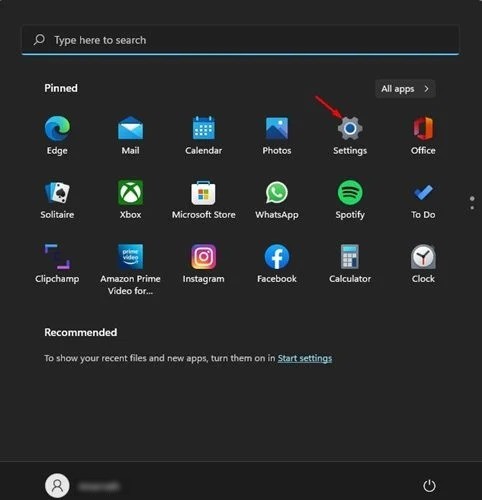 2. On the Settings page, click on the section Accessibility as shown below.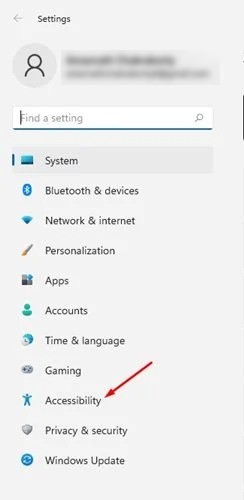 3. In the right pane, you need to scroll down and click on the option Visual effectsas shown below.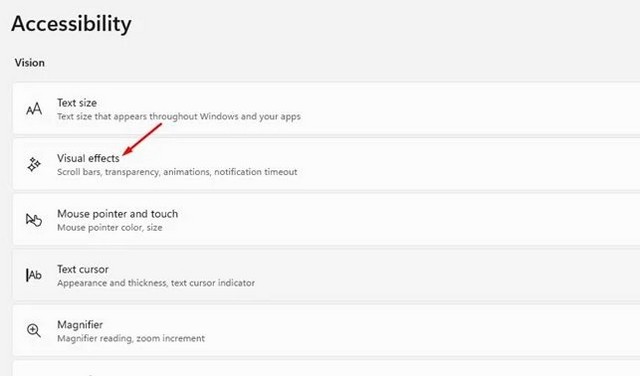 4. On the Visual Effects page, enable the seesaw for "Always show scrollbars". This will always show scrollbars on your Windows 11 PC.
That's it! You have finished. This is how you can always show scrollbars on Windows OS.
Show Scrollbars on Windows 11 via Registry Editor
If you cannot access accessibility settings for some reason, you should follow this method. We'll be using the Registry Editor to always show scrollbars in Windows 11. Here's what you need to do.
1. First, click on Windows 11 search and type Regedit. Then open Registry Editor from the list.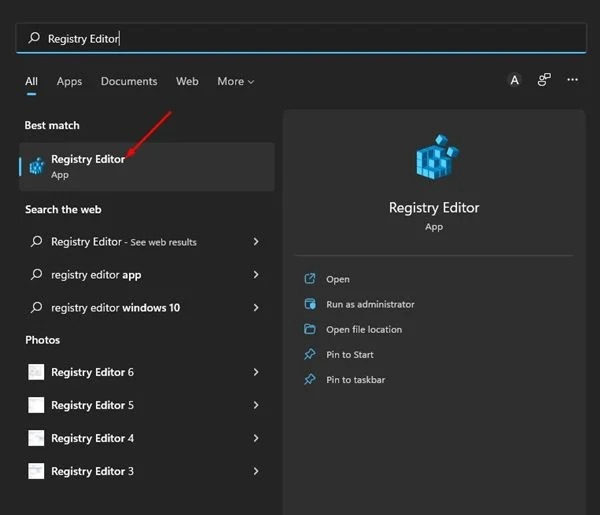 2. In Registry Editor, navigate to the following path:
HKEY_CURRENT_USERControl PanelAccessibility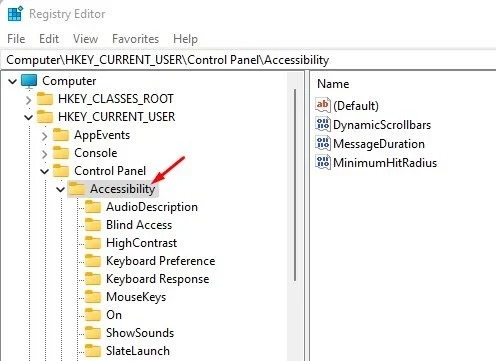 3. On the right, double-click the key 'DynamicScrollbars' and in the value data field, enter 1. Once done, click on the OK button to apply the changes.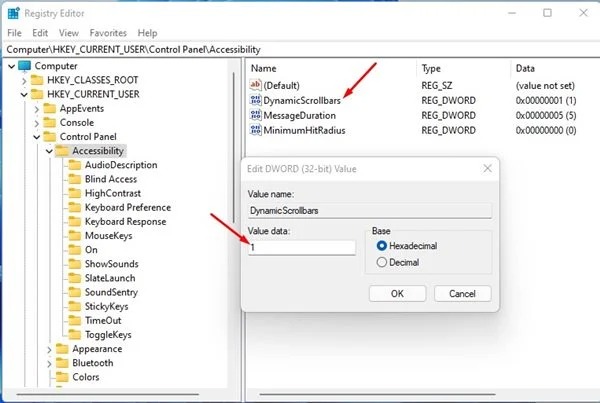 4. If you want to hide the scrollbar automatically, enter '0' in the Value Data field for DynamicScrollbars in the step above.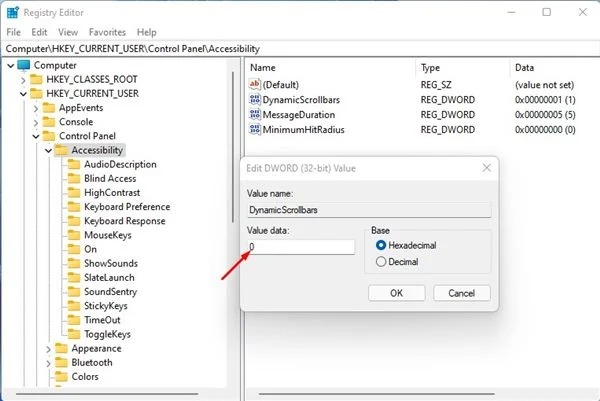 Conclusion
That's it! You have finished. It is quite easy to always show scrollbars in Windows operating system. If you have any questions or suggestions, let us know in the comments. Also consult this guide if you want to learn how to disable usb ports on windows 11.