If you own an iOS device, chances are you subscribe to at least one service. Whether it's an Apple service like Apple Music or a third-party service like Duolingo or The New York Times, you can easily access this subscription information on the iOS device itself. This includes canceling the subscription if necessary. Here's how to cancel a subscription on iPhone and iPad.
QUICK RESPONSE
To cancel a subscription on an iPhone or iPad, go to the App Store and tap your iCloud account photo. A link will appear called Subscriptions. After logging in with your iCloud credentials, you'll see a list of your active subscriptions, with the option to cancel or edit any of them.
How to Cancel a Subscription on an iPhone or iPad
To access your subscriptions, go to the App Store and tap your iCloud photo in the top corner.
On the page Accountto push on Subscriptions. You may now be prompted to sign in, but not always.
The next screen is a list of all your active subscriptions. Tap the one you want to cancel or edit.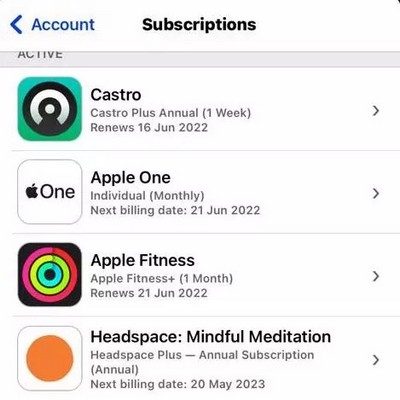 You will see a few options. You can either upgrade or downgrade the subscription, or cancel it altogether. If you want to change the plan, tap the one you want until the check mark appears next to it. If you wish to cancel purely and simply, press the red link to cancel at the bottom of the screen.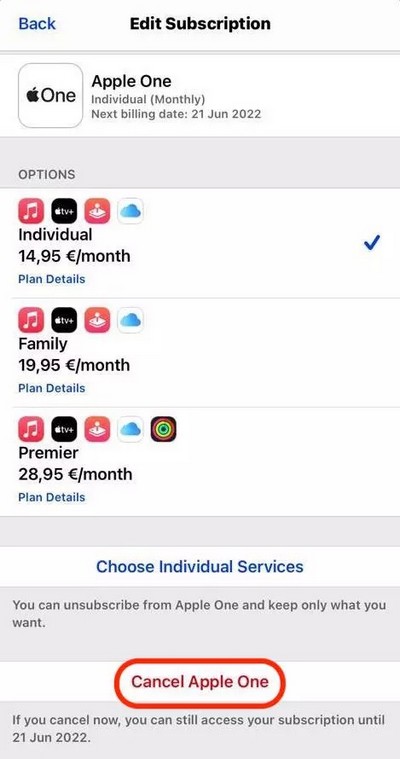 You will be asked to confirm your changes. Once you do, the changes will be applied. However, most (if not all) subscriptions will operate as usual until the end of the current billing period. The only exceptions will probably be the free trials, which will end immediately if you cancel them.
FAQs
How do I cancel a subscription on the iPhone if it's not showing on the page?
If the subscription is not listed on the subscriptions page, you did not subscribe through Apple. In this case, go to the app's website and log in to find your subscription and billing information.
Can you remove expired subscriptions from the page?
Currently, you cannot remove expired subscriptions from the page. They will remain there and eventually Apple's servers will remove them from view. But a record of the subscription will still be saved at Apple and in your account.
If you have any questions or suggestions, let us know in the comments. Also check out this guide if you want to learn how to use Apple Pay on iPhone.